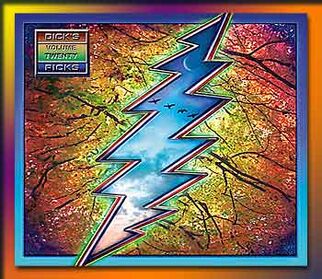 Songs Picked
Edit
9-25-76 Capitol Centre, Landover, MD
Disc 1:
Bertha [ 5:27]
New Minglewood Blues [4:49]
Ramble On Rose [7:11]
Cassidy [4:43]
Brown-Eyed Women [4:56]
Disc 2
Mississippi Half-Step Uptown Toodeloo [11:28]
Dancing In The Streets-> [12:43]
Drums-> [3:34]
Jam-> [2:05]

9-28-76 Onondaga County War Memorial, Syracuse, NY
Disc 3
Cold Rain and Snow [6:36]
New Minglewood Blues [6:06]
Friend of the Devil [8:44]
Goin' Down the Road Feeling Bad [9:14]
Disc 4
Playing In the Band-> [6:36]
Samson And Delilah-> [8:01]
Jam-> [5:40]
Comes A Time-> [7:50]
Eyes Of The World-> [8:39]
Orange Tango Jam-> [4:46]
Dancing in the Streets-> [9:15]
Playing In the Band [5:06]

These two shows are mostly complete minus an It's All Over Now on the 25th and a Bertha on the 28th. This show, unlike most others from this era, was not recorded by Betty Cantor-Jackson because her then husband and roadie "Rex" Jackson had been killed in an car crash before the tour. There are some who believe that there is a patch from another show between Playing and The Wheel but this is simply a case of the reel running out.
Personnel
Edit
Grateful Dead
Edit
Production
Edit
Live Recording by Dan Healy
Tape Archivists: Dick Latvala, David Lemieux
CD Mastering: Jeffrey Norman
Archival Research: Eileen Law/Grateful Dead Archives
Photography: Ed Perlstein, Copyright 2001 ; Music Images
Cover Art and Design: Tina Carpenter
Cover Photos: David DeNoma
Special Thanks: Bob Minkin